Vicky M.
I have been a patient of Dr. Scott's for almost 30 yrs and won't trust my teeth to anyone else. I have always had a lot of dental problems, until i started coming to Dr. Scott. He and his team take great care of me and since I have been going to him, my dental problems are no more! He has a gentle way about him that puts even a "high maintenance" like me at ease and for me, comfort is everything. His work is excellent, the staff genuinely care about you and are always eager to help. I love coming to the dentist and not many people can say that!
Carol R.
Dr. Scott is a wonderful dentist recommended to me by one of his former employees. He is kind, gentle and thorough. His dental hygienist is also great and the staff is friendly.
What more could you ask?
Beverly W.
My smile is very important to me and I've always had Dr. Scott take care of my teeth- since the 8th grade- and am very pleased with him and his work. In fact, I won't let anyone else touch my mouth. I had veneers done but they kept popping off so I spoke with Dr. Scott about Lumineers and although they were expensive they were worth every penny! I have gotten so many compliments on my smile and I truly believe that everyone should have them done. As a single woman, I have found that the Lumineers have enhanced my personal life as well as the rest of my smile. I am so happy with my smile and the way it has bettered my confidence and life.
Russ M.
I have been a patient of Dr. Scott for over 35 years. I love the personal attention and the un-rushed atmosphere. Never in that time have I spent more than 10 minutes in the waiting room. Recently I mentioned to Dr. Scott that I have a bit of a snoring problem. He recommended a wonderful device that I now use and has completely resolved the problem. unlike unscrupulous mechanics that make you wonder if you got ripped off, Dr. Scott has a great concern for each patient and performs what is necessary for a healthy set of teeth. I couldn't recommend Dr. Scott and his staff more!
Our practice accepts insurance from the following companies.

Aetna
Aetna is a national leader of health and related benefits offering dental insurance to our Anaheim patients, as well as health insurance, pharmacy, and life insurance products for individuals, medicare insurance and disability.

Anthem Blue Cross
Anthem Blue Cross offers dental coverage for individuals and families in California, including a PPO plan, and HMO plan and an international emergency dental program.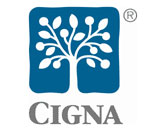 CIGNA
CIGNA offers a variety of dental plans and dental insurance to our Anaheim area patients, including CIGNA Dental Care (DHMO), CIGNA Dental PPO or CIGNA Traditional.

Delta Dental
Delta Dental Plans Association is a not-for-profit organization with some for-profit affiliates as member companies. Through its 39 independent member companies, it offers national dental coverage to our Anaheim dental patients - administering programs and reporting systems that provide employees and individuals with quality, cost-effective dental benefits and superior customer service.

MetLife
MetLife offers our Anaheim area patients a range of competitively priced dental insurance benefits plans for companies of all sizes.

United Concordia
PPO

Medi-Cal
Now Accepting Medi-Cal Dental!
Gum disease treatment for oral health
If you need gum disease treatment, Anaheim area gum disease dentist, Dr. Scott offers extensive experience. Unhealthy gums can be a risk factor for more serious health problems if not treated promptly.
Our professional team will assess your situation and create a personalized treatment plan. We're committed to your life-long healthy gums and teeth.
Dentures that look great and last
If you're looking for dentures that look great and last, look no further than Richard B. Scott, D.D.S. located in the Anaheim, CA area. Richard Scott, D.D.S. will assess your needs and fit you with durable, comfortable, natural-looking dentures - at a price you can afford.
Gingivitis treatment to restore healthy gums
Dr. Scott has extensive experience providing gingivitis treatments in the Anaheim area. Bleeding gums can lead to more serious health problems if not treated promptly.
Our friendly, professional team will evaluate your needs and design a personal treatment plan. We'll help you have healthy gums and teeth for life.
Dental veneers for a gorgeous smile
Dr. Richard Scott is a trusted Anaheim area veneers dentist. Our professional team is dedicated to providing you with quality results in a comfortable and pleasant atmosphere.
You won't have to feel embarrassed any longer by crooked, chipped or discolored teeth. With your new dental veneers, you'll be thrilled to show off your healthy teeth and beautiful smile.